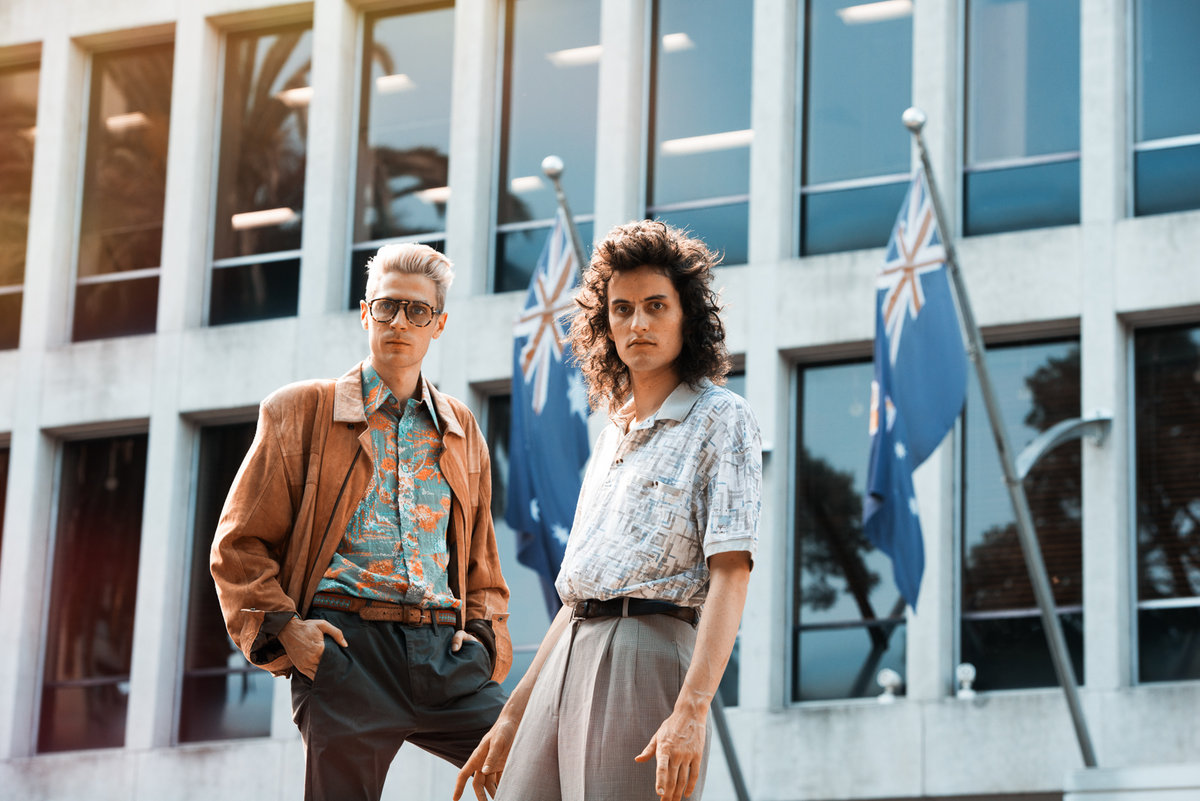 Are we sure Miami is American city?
This one is already one month old but I just have to live up to the hype of 'music to watch wombats by' from time to time.
Client Liaison
is Melbourne electro-pop duo -
Harvey Miller
and
Monte Morgan
. They are known for such songs as
End of the Earth
- eccentric ode to their native Australia and
Free of Fear
- probably the best XXIth century approximation of Neil Tennant vocal style I ever heard. Guys are prepping their debut album. It will include the single World of Our Love - throwback to the optimism and idealism of early house music in the vein of
Sterling Void
's
It's Alright
, complete with diva-like female backing vocals. Cute cartoon video sports duo's trademark pastels while being one more perfect postcard for the Land Down Under. Koalas get me everytime, I must admit.
Oh, and their Facebook bio is a
thing of wonder
.