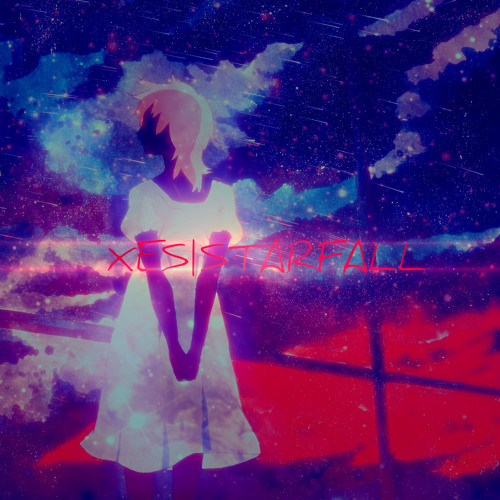 Historyczne notowanie, ponieważ po raz pierwszy (w czwartej próbie) na szczycie pojawił się wykonawca z Azji. Za to na dole wyjątkowo przykra sytuacja, ponieważ dwa utwory po kilkutygodniowych bojach nie przebiły się nawet przez 40 miejsce.
Miało być sporo znanych nazwisk z kobiecego popu, a w końcu tak wyszło, że pojawiła się tylko powracająca z rockowym uderzeniem (nie pamiętam już, czy to ja, czy Mavoy używał porównania do The Black Keys)
Florence & the Machine
. Za to po dłuższym wahaniu zdecydowałem się na umieszczenie na liście wakacyjnie brzmiącego efektu współpracy
Madeona
(ech, chciałbym być w jego wieku, mieć jego fryzurę i powodzenie...) z
Passion Pit
oraz kolejnego z ubiegłorocznych singli
Wolf Gang
. To już na 95% koniec listowych "wykopalisk" związanych z przygotowywaniem rankingu płyt, który stał się już trochę świętym Graalem czy też Moby Dickiem tego bloga, ale mam nadzieję, że w ten weekend go wreszcie skończę... Po dłuższej banicji powróciły do łask (na jak długo?)
Say Lou Lou
, chociaż z każdą kolejną piosenką mam wrażenie, że najtrafniej można by je opisać jako trochę lepsze T.A.T.U...
Z nowości oczywiście najbardziej zauroczyła mnie ta najwyższa, którą postrzegam jako kanadyjską odpowiedź na australijskie The Jezebels. Postaram się jak najszybciej zweryfikować tę tezę. Dałem również szansę kolejnej pozycji z kanału NewRetroWave, tym razem jak sama nazwa grupy wskazuje odświeżającej wcale mocny w latach 80. syntezatorowy funk. I jeszcze wisienka na torcie znaleziona przy poszukiwaniu materiału o electro z Nashville. Szykowała się kolejna nudziara, a pojawił się superprzebojowy kawałek, który dobrze by wyglądał na szczycie Billboardu.
Za tydzień już na pewno się nie obędzie bez powrotów kilku dużych gwiazd (spojlery oczywiście były na
Facebooku
)
01 03 05 01 XES - Starfall
02 05 02 02 Jessie Ware - Champagne Kisses
03 07 06 03 One Night Only - Get Around to It
04 06 06 04 The Magic Dance - Starchild
05 01 05 01 Digitalism - Second Chance
06 02 05 01 Years & Years - King
07 12 06 07 Walk the Moon - Shut Up and Dance
08 04 06 01 Night Panther - Desire
09 11 05 09 Bertie Blackman - War of One
10 15 05 10 Haerts - Giving Up
11 08 07 04 Lovestarrs - Tinsel (Christmas Song)
12 17 03 12 Charlie Wilson - Somebody Loves You
13 20 03 13 Prides - I Should Know You Better
14 21 02 14 Cygnets - Juno
15 09 07 04 Tennis - I'm Callin'
16 NE 01 16 As The City Rumbles Underneath - Under the Sun
17 23 06 17 Panda People - The Usual Place
18 22 04 18 Mew - Satellites
19 25 04 19 Bryan Ferry - Loop de Li
20 24 05 20 Rebeka - Breath
21 NE 01 21 Florence & the Machine - What Kind of Man
22 29 03 22 Let Em Riot - The Manual
23 10 09 07 The Domino State - This Is Grey
24 31 02 24 Billy Idol - Save Me Now
25 13 08 01 Kodaline - Honest
26 14 07 06 Andy Burrows - See a Girl
27 33 04 27 The Go!Team - The Scene Between
28 34 04 28 Fire Tiger - Green Light
29 NE 01 29 God Made Me Funky - So Complicated
30 16 04 16 Biernaski feat. Novika - Don't Turn the TV Off
31 36 05 31 Fair Weather Friends - Cardiac Stuff
32 35 04 32 Toro y Moi - Empty Nesters
33 37 02 33 Sameblod - Flourish
34 18 07 13 Daniel Wilson - If You Went Away
35 41 02 35 Spector - All the Sad Young Men
36 19 09 12 Flyte - Light Me Up
37 39 03 37 Adam Lempel & the Heartbeats - Night Life
38 40 03 38 Yumi Zouma - Catastrophe
39 NE 01 39 Chelsea Lankes - Secret
40 44 02 40 Vanbot - Trooper
41 43 02 41 The Wombats - Greek Tragedy
42 26 06 26 Dornik - On My Mind
43 NE 01 43 Madeon feat. Passion Pit - Pay No Mind
44 27 09 02 Edenfeld - Alive Like This
45 30 09 04 Jessie Ware - Pieces
46 NE 01 46 Wolf Gang - Lay Your Love Down
47 28 07 19 Portecho - Eye of the Storm
48 NE 01 48 Say Lou Lou - Nothing But a Heartbeat
49 38 09 14 Ariel Pink - Put Your Number in My Phone
50 32 07 28 Softengine - Yellow House
Dziękujemy
:
Citizens! - Lighten Up
The Holidays - Tongue Talk
Lana Del Rey - I Can Fly
Rival Sons - Open My Eyes
Eternal Death - Cry
TeamMate - Until You Find Me
The Drums - I Can't Pretend